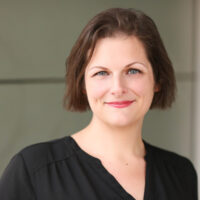 Rachael Payne
Psychologist
Rachael is a licensed educational psychologist and credentialed school psychologist who is in her tenth year of working with children and in schools. She is also a Licensed Specialist in School Psychology in the state of Texas, where she has worked in districts in the Dallas/Ft. Worth and Houston areas. Rachael has experience in multiple roles and has experience in psychological and psycho-
educational evaluations, functional behavior assessments, and crisis response. She loves collaborating with other evaluators, teachers, parents, and children to discover the best path and program so that they can succeed.
Outside of work, Rachael loves to travel and has spent multiple months traipsing around Europe with her husband. She enjoys spending time with her teenage son, who she is teaching to bake, and playing with their dog and cat.